Gamebase, to join Korea Pavillion of Gamescom 2015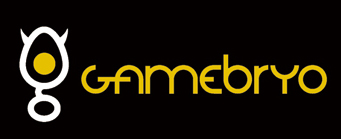 Domestic leading game engine developer, Gamebase (CEO, Yung Shin) announced that it will join Gamescom 2015 in the cologne international exhibition center of Germany, on 5th~9th in this month and exhibit Gamebryo products to expand its market to Europe.
In this show, Gamebase will exhibit and demonstrate Gamebryo LightSpeed, Gamebryo For Mobile from 5th to 7th in August in the Korea pavilion (3rd booth) operated by Korea Creative Content Agency. Every booth visitors can obtain further information through field demonstration and free Question and Ask time with engineer.
Yung Shin, CEO of Gamebase, said "Gamebryo is powerful game engine to keep pace with rapid change of global market as it is flexible and compatible with PC, console, mobile. We will do our best to be a cornerstone of successful launch in the competitive global market, by improving each performance continuously for providing convenient development environment".
Gamebryo was already proved its performance for more than 400 world class game titles across various genres including casual game and MMORPG on PC, console. Intuitive structure, and extensible modular, flexible workflow is main feature and it was adopted many reputable game titles such as Maple Story 5, Fall Out 3, Rock Smith.
More detail information for the Gamebryo is on the www.gamebryo.co.kr and request evaluation kit to the info@gamebryo.com.