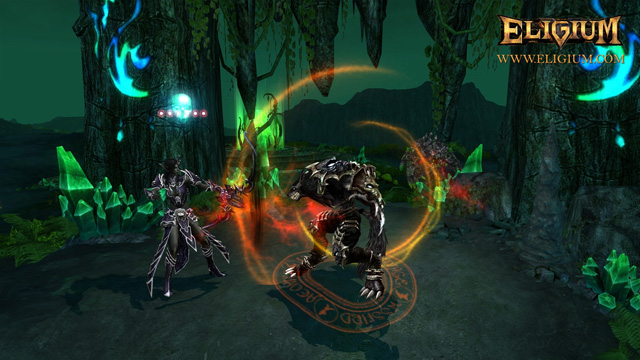 Raleigh, NC (December 20, 2011) - Chinese MMO company Shanda Games' latest fantasy MMORPG ELIGIUM – The Chosen One is in closed beta. The publisher Forgster announced that the CBT will last until January 18, 2012.

Developed using the Gamebryo Engine, ELIGIUM – The Chosen One challenges players to see if they have what it takes to be the Chosen One and free the world from the invading demonic hordes. However, ELIGIUM offers far more than dungeons and group instances seething with hostile monsters. This MMO stands out from the crowd with its exceptionally captivating gameplay and a collection of features encompassing a range of genres.

Game Features:
· Five playable race/class combinations including panda fighters
· High degree of customization through special skill system, crafting and
extensive item upgrading
· Challenging group instances and dungeons as well as open world opponents
· PvP and guild systems featuring wars between fractions and guilds,
player housing, ranking system and much more
· Mount-hatching system and pets that aid players


Frogster plans to launch ELIGIUM as a free-to-play title in Q1 2012 in English, German, French and Polish language versions. For more information, visit www.eligium.com.
Media Contact:
Allison Flentje
ClearImage
allison.flentje@clearimagepr.com
919-863-2393 ext. 216